In the December 2013 Newsletter
Enjoy / Gift of Purpose / More Exits – Part II / Blog

Enjoy the Season

I wish for you a season of connections with family and friends, yourself, and spiritual sources, as you desire. I wish for you a great 2014. And wishes, you know, can come true. Note these practical pointers to enjoy the season.
| | |
| --- | --- |
| | SLOW DOWN. What activities can you shed? Today, I decided NOT to venture out into the cold to yet another business forum in downtown Denver. Rather, I stayed in the office to work on critical projects. It felt good to complete one more thing. |
| | SAVOR THE DARKNESS. It makes us appreciate the light. This is just another example of the Polarity Strategy, which is always, everywhere, at work. Sleep more. |
| | REAFFIRM YOUR PASSIONATE PURPOSE. What is your passion — what makes your heart sing and your spirits soar? Have you aligned that zeal with a purpose that is meaningful to you? Focus on it so you can finish the next step this month and then fly on. Take some time over the holidays for the Four-Step Process: assess your progress, reaffirm your passion, align it with your purpose, and put together a plan of pursuit in the New Year. |
| | DEFINE YOUR THEME. My 2013 theme is "Break Out" and it's still a work in progress. My theme for 2014 is "If it is to be, it is up to me." What's yours? |
Give the Gift of Passionate Purpose and Get Results

There's still time to give a gift of MORE purpose, MORE passion, and MORE success — to yourself or those you care about! Learn more.
| | |
| --- | --- |
| | KATHLEEN MURRAY wrote, "I have wanted to tell you how much I enjoyed meeting you and what a life changing resource your book is. I am so grateful to be a student of your work. Your inspirational book is my primary guide towards growth." |
| | MIKE MEGRDICHIAN said, "I just finished your book last weekend and wanted to let you know how much I enjoyed it! I guess that based on my engineering background I like methodical, formula-based approaches. I tend to read a lot of similar books in terms of content but liked your writing style in terms of the format and how you peppered it with real-world use cases / personal stories." |
Seeking More Exits - Part II

It's the ultimate goal of an entrepreneurial venture — a good exit. Yet the odds are against this outcome and most ventures fail. It's often a harder journey than expected. Getting to a good exit typically requires a bold vision, the right team, persistence, many pivots, hard work, some luck, and much more. For those on the right track, however, it's never too early to prepare for an exit. At the recent Colorado Capital Conference sponsored by Rockies Venture Club (RVC), an all-star cast of successful entrepreneurs shared their stories and lessons learned. See Seeking More Exits – Part I for the first three Practical Pointers.

Here are three more Practical Pointers from recent Colorado entrepreneurial stars that may help you attract a good exit.
| | |
| --- | --- |
| | DISCERN AND LIVE BY CORE VALUES. For Rally Software, 2013 has held unprecedented recognition and success. Following its successful April 2013 public offering, Rally delivered on its founding promise to give back to the community and donated more than $1.3 million to the Entrepreneurs Foundation of Colorado and the Rally for Impact Foundation. It was just ranked No. 182 on Deloitte's Technology Fast 500™, a ranking of the 500 fastest growing technology, media, telecommunications, life sciences and clean technology companies in North America. CEO and co-founder Tim Miller said, "The success we've experienced and the awards we've received this year are tremendous validation of all our core values and a reflection of our employees' dedication and hard work." |
| | GET CUSTOMER VALIDATION. John Spiers, CEO and Founder of NexGen Storage, has a story of entrepreneurial lightning striking twice, first with his sale of LeftHand Networks to HP and this year's sale of NexGen to Fusion-io for $119M. "Don't be afraid to follow your passion. Remember that 'the only thing to fear is fear itself.' Don't get discouraged. Be able to pivot. Listen to the advice from others. The CEO must never stop raising money — spend 50% of the time fundraising even after you just close a round. Keep talking and building relationships. A good CFO is very important and worth the weight of gold. Build a great product and company, the rest will come. Having customer validation is the most important thing." |
| | BUILD RELATIONSHIPS WITH POSSIBLE ACQUIRERS. Steve Georgis, CEO of LineRate, learned many hard lessons as a CEO. "It is possible to raise too much money. At Network Photonics, we raised $120M. What kind of exit do you need to be a success? There exist uncontrollable market factors — we did our company launch in NYC on 9-11. Sometimes emerging markets do not emerge. After the bubble burst, our two biggest customers were gone. We gave a lot of that money back. Now with LineRate we deliberately asked, who are possible acquirers? They were possible competitors. With board approval, we decided to engage and tell them what we were doing. It is never too early to think of exit strategy and to determine who are possible acquirers, what would be their reasons for acquiring us, and how we would validate the market for them. We only told half the story — we told them what we did, we did not tell them we had a different way." |
Have hope! Consider Meg Hansson, Lifetime Esprit Entrepreneur Award winner in Boulder County and inventor of the baby carrier, who has eight start-ups behind her including the successful acquisition of her company Gerry Baby Products to Evenflo. There are many stories of good exits.

As Peter Adams, Executive Director, RVC said, "Promote exits." Let others know that good things are happening. Entrepreneurs, start with the end in mind!

Practical Information for You

RADISH. Interested in more of the Radish story? Follow Radish @RadishSystems or @ChoiceView on Twitter. And subscribe to Radish's RSS feed.

BLOG. Check out my latest Radish Sprouts blog posts about business, career, and life performance. There you'll learn about Seeking More Exits – Part I.

Break-out in 2013!

Theresa M. Szczurek, Ph.D., CMC®
Radish CEO, Entrepreneur, Author, and Speaker


Pass it on. Feel free to share this newsletter (using my name and copyright) with your colleagues.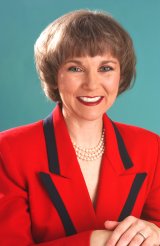 Theresa M. Szczurek, Ph.D.

Technology and Management Solutions

303.443.8674 Phone
303.496.0088 Fax

tms@tmsworld.com
www.tmsworld.com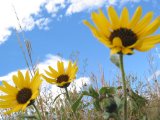 www.pursuitof
passionatepurpose.com

TMSworld
News Feed
Podcasts
Subscribe to this newsletter
© Copyright 2013, TMS
All rights reserved