In the December 2014 Newsletter
Gift of Passionate Purpose / Say No to Say Yes / Events / Blog
Give the gift of Pursuit of Passionate Purpose. It's a practical book that's perfect for the New Year, birthdays, graduations, and more.
Say No to Say Yes
'Tis the season to be overwhelmed. There is good stress and there is distress. The latter can cause harm. When stress is too high, we lose the ability to think clearly and make good decisions. Both our business and personal lives can suffer.
We met our 18-year-old daughter — now away at college in Ohio — for our annual family Thanksgiving reunion in Chicago. Oh, what a joy to reunite after three months of being empty-nesters. We soon found out that Annie had been burning the candle at both ends at school. She had an intense schedule of honors courses and she was adjusting to late-night dorm life with friends. She was staying up too late, getting too little sleep.
When she finally took this family break, she realized, "I didn't know how tired I was, until I stopped." When she did stop, she understood she had been fighting off a virus for over month, her resistance was low, and she was sick. Her body was giving her a message, "Say No. Put up some boundaries and take care of yourself." It has happened to me. It has likely happened to you. Before you get sick or make a mistake, say no! Here's how.
Practical Pointers
| | |
| --- | --- |
| | FOCUS BY SAYING NO. When you Pursue Purpose, it requires setting boundaries and saying no to many things in order to say yes to priorities. Put a reminder "Say No" on your smartphone and tape a handwritten note to your computer monitor. Taking things away can open space for more. |
| | LOOK. Identify times that you said no in the past. Think of examples when you successfully said no to say yes. What helped or hindered you? |
| | INQUIRE. Ask yourself what is blocking you from saying no. "The answer lies within you," The Alchemist said. In reality, many of us have been unable to hear that answer from our internal, wiser self. Stay open so you can hear the message and take appropriate action. You might be surprised by what you hear. |
| | FIND STILLNESS. Where do you find stillness? It always exists, but we often make sounds to cover up silence. It may come from meditation, a walk in nature, sitting in silence, prayer, or some other contemplative path. This strengthens your ability to focus. |
| | LIST. Make a list of all the good reasons to say no. |
| | PRACTICE. As a first step, try saying no to the easy, unimportant things. |
| | REAFFIRM YOUR GOALS AND PURPOSE. When you know what you want, it's easier to say no to distractions and things that take you away from your priorities. As we finish off another year, this is the perfect time for your business planning and your personal life planning. Assess progress toward your goals. Where do you want to go? What are the right actions in the New Year to get you there? What should you continue, start, or stop doing? |
Conclusion

Get clear on your goals and priorities. What passionate purpose are you pursuing? Say no in order to say yes. Saying no brings focus and meaningful progress. Saying no brings you peace. Saying no brings you time to connect with yourself, important others, and the Greater Spirit. This brings you comfort, joy, and a life well lived.

Upcoming Public Events

January 2015. Theresa is a guest on "The Aaron Harber Show: Colorado Business News." I'll let you know when my interview on this TV show is scheduled for broadcast. In the meantime see the Aaron Harber video or visit the Aaron Harber website.

Practical Information for You

GIVE THE GIFT OF PASSIONATE PURPOSE. You can buy my book at the Passionate Purpose Store. It's a meaningful gift that keeps on giving.

RADISH. Interested in more of the Radish story? Follow Radish @RadishSystems or @ChoiceView on Twitter. And subscribe to Radish's RSS feed.

BLOG. Check out my latest Radish Sprouts blog posts about business, career, and life performance. There you'll learn about It's Your Choice: Four Tips to Turn a Good Day into Great Day.

Believe, Act, and Resolve in 2014!

Theresa M. Szczurek, Ph.D., CMC®
Radish CEO, Entrepreneur, Author, and Speaker


Pass it on. Feel free to share this newsletter, using my name and copyright declaration, with your colleagues.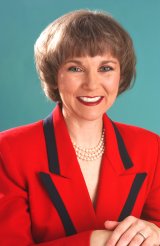 Theresa M. Szczurek, Ph.D.

Technology and Management Solutions

303.443.8674 Phone
303.496.0088 Fax

tms@tmsworld.com
www.tmsworld.com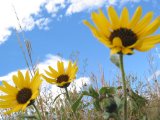 www.pursuitof
passionatepurpose.com

TMSworld
News Feed
Podcasts
Subscribe to this newsletter
© Copyright 2014, TMS
All rights reserved.