In the December 2016 Newsletter
Make It a Meaningful Year / Events / Blog
It's up to you. What will 2017 hold? As Washington Irving said, "Great minds have purposes, others have wishes." And it's even better if you add passion to that purpose.
"The pursuit of passionate purpose, as well as its attainment, and relationships along the way bring the real rewards to life." Theresa Szczurek, author, Pursuit of Passionate Purpose.
The Pursuit of Passionate Purpose Is a Four-Step Process
| | |
| --- | --- |
| | Know and Nurture the Person. Exploring who I am and what I value — what is my passion? |
| | Find Passionate Purpose. Determining what I want and do not want — how can I align my passion with a meaningful purpose? |
| | Pursue Purpose. Establishing how I can get it. |
| | Assess Progress. Evaluating how things are going and what is next. |
Practical Pointers
ASSESS PROGRESS. As we finish off this year and start another, it's the perfect time for your business planning and your personal life planning. Assess progress toward your goals and purpose. Look back on this year and look forward to the next.

| | |
| --- | --- |
| | 1. Did you achieve your goals and/or make progress toward your bigger purpose? (You do have goals, right?) |
| | 2. What worked? What didn't work? |
| | 3. Where do you want to go? What's next? |
| | 4. What are the right strategic initiatives and actions in the New Year to get you there? |
| | 5. What should you continue, start, or stop doing? |

KNOW THYSELF. What makes your heart sing? Get in touch with your values, gifts, and passion. Keep it simple. I know that I value being with the proper people, close to nature, physically and mentally healthy in the flow, while making a meaningful difference and attracting financial and spiritual prosperity.
CLARIFY PASSIONATE PURPOSE. "There is one quality which one must possess to win, and this is definiteness of purpose, the knowledge of what one wants, and a burning desire to possess it," says Napoleon Hill, author of Think and Grow Rich. What passionate purpose are you pursuing? Write it down. I like to transform my purpose into a short THEME to make it clear. For 2016 my theme was Resolution. It is a work in progress and for 2017 this same theme continues for me. State it daily as an affirmation.
PURSUE PURPOSE. Create a plan and put it into action. Get clear on your goals and priorities. Write them down — short and sweet. What is the first small step you can take today? What people will you take on this journey?
Summary

Assess progress, reaffirm what makes your heart sing, clarify purpose, set a theme, create a plan, and put it into action. Start now with assessment.

Upcoming Public Events

Tuesday-Thursday, January 17-19, 2017. Houston, TX. Look for Radish Systems at the inContact Sales Kick-off and Partner Summit. Contact Radish for more information.

Tuesday-Wednesday, January 17-18, 2017. Redwood City, CA. Set up a meeting with Theresa as she attends the Oracle CX Partner Enablement Meeting. Contact Radish for more information.

Thursday, January 19, 2017. Join in a free webinar to learn about "Impact Investing in Digital Health Technology." Donors find they can both invest in and support healthcare innovation through social impact investing. The webinar, at 2:00 PM MT, features the Impact Finance Center, RxAssurance, and Radish Systems. Register now.

Practical Information for You

GIVE THE GIFT OF PASSIONATE PURPOSE. You can buy my book at the Passionate Purpose Store. It's a meaningful gift that keeps on giving.

RADISH. Interested in more of the Radish story? Follow Radish @RadishSystems or @ChoiceView on Twitter. And subscribe to Radish's RSS feed.

BLOG. Check out my latest Radish Sprouts blog posts about business, career, and life performance.

Resolve in 2016!

Theresa M. Szczurek, Ph.D., CMC®
Radish CEO, Entrepreneur, Certified Management Consultant, Author, and Speaker


Pass it on. Feel free to share this newsletter, using my name and copyright declaration, with your colleagues.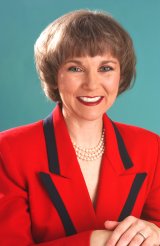 Theresa M. Szczurek, Ph.D.

Technology and Management Solutions

303.443.8674 Phone
303.496.0088 Fax

tms@tmsworld.com
www.tmsworld.com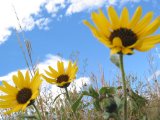 www.pursuitof
passionatepurpose.com

TMSworld
News Feed
Podcasts
Subscribe to this newsletter
© Copyright 2016, TMS
All rights reserved.