In the December 2018 Newsletter
Make Money and Keep Workers Happy / Blog
Happy New Year! As you look back on this year and forward to the New Year, ask yourself some questions. Am I living my values? What changes can I make to better align my actions with my beliefs in both my work and life?
Case Study: Taking Care of Business by Taking Care of Employees
Illegal Pete's, a fast-casual burrito chain which started in Boulder, CO in 1995, just announced (as reported in the Daily Camera) raising the minimum wage for tipped hourly employees to $15 per hour, starting in January. That compares to the Colorado minimum wage of $8.08 per hour for tipped employees. The company is also raising wages for salaried management positions. The quick-service restaurant additionally offers its employees a fully matching 401k plan as well as health insurance for 30+ hour employees.
Pete Turner, founder, focuses on successfully running the business while investing in workers and the community. Turner believes that "employees working in the quick-service restaurant industry should be fairly compensated, so that they can proudly turn what some consider a job into a career." So he established the Living Wage Initiative.
| | |
| --- | --- |
| | In the Daily Camera article, Turner said, "We're passionate about doing the right thing by our employees and our communities, showing it is good business as well. We're driving business values by running our business by our values." The Living Wage Initiative has helped Illegal Pete's average unit sales grow 16 percent and allowed the company to expand from seven to 11 locations. Total employees have grown to 450, of which 260 are full time. |
Illegal Pete's mission is to create a place for relaxed human connection. It welcomes all. Look for this poster at their restaurants.
Beyond his own restaurant, Turner advocates for better wages for all. He co-founded Good Business Colorado with like-minded Colorado business owners. It's a sustainable business organization advocating for socially conscious business practices, and making meaningful, value-based choices in business.
Benefits of Keeping Workers Happy
| | |
| --- | --- |
| | Better wages make for more responsible employees. As Turner said, "At our restaurant we account for everything. Nobody is stealing anything." |
| | A better work environment celebrates individuality and a relaxed human connection. It's more fun to be there. |
| | Very low employee turnover reduces the cost of retraining and recruitment. With today's low unemployment rate, there is intense competition for good workers. |
| | It helps the company's bottom line. |
Summary
Carolyn Livingston, communication director for the Colorado Restaurant Association, said, "Everyone is looking for the magical formula to make money and keep the workers happy." Illegal Pete's has that magic. It's why I chose them to cater my daughter's graduation party. They're pursuing their passionate purpose by creating a place for relaxed human connection while living the values of dependability, hard work, caring for people, positive attitudes, having fun, living wages, and welcoming all. It produces great financial results and good food. What actions can you take to pursue your own passionate purpose?
Practical Information for You
GIVE THE GIFT OF PASSIONATE PURPOSE. You can buy my book at the Passionate Purpose Store. It's a meaningful gift that keeps on giving.
RADISH. Interested in more of the Radish story? Follow Radish @RadishSystems or @ChoiceView on Twitter. And subscribe to Radish's RSS feed.
BLOG. Check out my latest Radish Sprouts blog posts about business, career, and life performance.
Begin Now — Resolve and Start Fresh!
Theresa M. Szczurek, Ph.D., CMC®
Radish CEO, Entrepreneur, Certified Management Consultant, Author, and Speaker
Pass it on. Feel free to share this newsletter, using my name and copyright declaration, with your colleagues.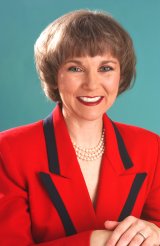 Theresa M. Szczurek, Ph.D.
Technology and Management Solutions
303.443.8674 Phone
303.496.0088 Fax
tms@tmsworld.com
www.tmsworld.com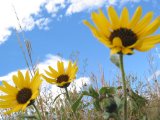 News Feed
Podcasts
© Copyright 2018, TMS
All rights reserved.