In the July 2007 Newsletter
Great People Produce Great Results / Upcoming Events
Do You Have 'A' Players on Your Team?
When you have the right people on the right seats on your bus are you positioned for extraordinary results? Easier said than done. The Connections Strategy (Pursuit of Passionate Purpose, Ch. 11) emphasizes that you should "bring along the proper people and reduce the impact of improper people."
Here's how to Topgrade and fill every position in your organization with an 'A' player (one who qualifies among the top 10% of those available for the position) at the appropriate compensation level.
A 2003 Entrepreneurial CEO Survivability study showed that 76% of those venture-capital-supported firms who topgrade are still standing after 3 years versus only 32% for those who do not topgrade.
PRACTICAL POINTERS
Here are three tips to getting the best and the brightest people on your team from the book, Topgrading: How Leading Companies Win by Hiring, Coaching, and Keeping the Best People, by Brad Smart and from the DVD, Topgrading: Interview and Hire A Players, by Brad and Geoff Smart.
| | |
| --- | --- |
| | DEVELOP A SCORECARD. List what you are looking for in each position with regard to competencies, accountabilities, and other criteria. Get to understand what an 'A' player should bring to the table. |
| | DO A TALENT REVIEW every quarter to measure your success at finding and retaining 'A' players. Rate incumbents and candidates. Use this scorecard to determine if your people meet your metrics. |
| | USE A 3-HOUR structured, in-depth chronological interview of finalist candidates. Since the best predictor of future performance is past performance, you will establish a pattern of success (or not) via this thorough career history. |
Be honest. Are you an 'A' player? Do you hire and surround yourself with other 'A' players? If not, take some steps today and upgrade.
Note: more information is available at www.TopgradingOnline.com. The DVD referenced above is also available through me. Send an email to theresa@TMSworld.com for details.
BUSINESS EXAMPLE
Consider one of my clients, a growing non-profit organization seeking a new Development Director. After suffering through seven development directors in 11 years (all 'C' players who did not perform), they engaged my firm, Technology and Management Solutions, to help them topgrade to an 'A' player. Now, they are using these best practices and are on the verge of making an offer to one of a number of 'A' player candidates.
Upcoming Public Events
Wednesday, August 15, 2007. Theresa is a judge for the IQ Innovation Awards, sponsored by the Boulder County Business Report. These awards honor the most innovative companies in Boulder County. Make a reservation to attend the 8th annual IQ Innovation Awards at www.IQawards.com.
Topgrade Your Team and Bring Your Firm to New Heights in Profit, Productivity, and Passion
Theresa M. Szczurek, Ph.D.
CEO, Consultant, Business Coach, and Speaker
Technology and Management Solutions, LLC
P.S. Pass it on. Feel free to share this newsletter with your colleagues.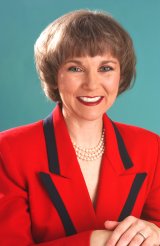 Theresa M. Szczurek, Ph.D.

Technology and Management Solutions

303.443.8674 Phone
720.294.8302 Fax

tms@tmsworld.com
www.tmsworld.com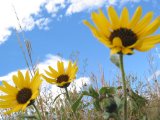 www.pursuitof
passionatepurpose.com

TMSworld
News Feed
Podcasts
Subscribe to this newsletter
iConnect and CallMe are services of Roaring Pine
www.roaringpine.com

© Copyright 2007
Technology and Management Solutions